Qualified and Experienced
Two Generations Of Experience
Mark Schaffer Excavating was started in 1977 as a sole proprietorship owned by Mark Schaffer. Initially, Mark worked as a one man operation with a backhoe and a dump truck. He began digging basements and foundations for both individuals and smaller general contractors in the local Norwalk, Ohio area. In 1978, Mark hired his brother Randy as the first employee to work alongside him. The business slowly grew in the 1980s as Mark began doing small sewer and water lines for local municipalities. It was in this era that Mark bought his first hydraulic excavator.
In 1983, Mark Schaffer Excavating and Trucking, Inc. (MSE) was created to incorporate Marks ambitions into a fully functioning excavating business. In the mid to late 1990s, the company slowly became an aggressive and prominent utility contractor, as its employment numbers grew consistently to over 90 employees at one point. In 1999, after graduating with a degree in civil engineering from Ohio Northern University, Mark hired his son Jason as an estimator/project manager.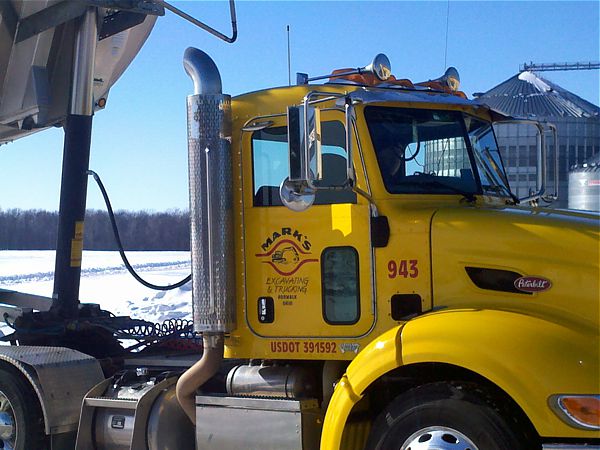 After 10 years of gaining experience and continuing the success of the business, Mark named Jason the vice president and director of operations in 2005. It was during this time period that Jason slowly transformed MSE from what was strictly a underground utility company, into a full scale site development contractor.
As MSE grew in its switchover from predominately utility work to site development, it became apparent that the business needed a leader to head up and manage its GPS technology and machine control program. In 2008, MSE acquired the assets of a company called Sitework Solutions and Mr. John Landrum to do just this. In this same year, MSE made additional investments in Trimble hardware and Caterpillar equipment to continue the progress and to promote the abilities of the company and its personnel.
Today, with over 40 years experience in the construction industry, the company remains optimistic about the future and focus on site development, large earthmoving, and utility projects. MSE maintains its business model as a family oriented place of employment in which its employees are always looked upon as its greatest asset. Their commitment to hard work and performing/producing top notch results are what keep repeat clients coming back to MSE for the next project.
1623 Old State Road N
Norwalk, Ohio 44857
   (419) 668-5990
Copyright © 2014-2023 Mark Schaffer Excavating & Trucking, Inc.  All rights reserved.